This photo of Chastain Park Amphitheater is courtesy of TripAdvisor
Summer in Atlanta means a lot of things, but one thing that is traditional for us is attending a concert at Chastain Park.  We've been going to Chastain since high school, and it's such a fun venue with great acoustics.  But what sets it apart is that you can bring your own food and drinks into the amphitheater!  It's HOT, so you want to choose a meal that will taste great in the heat.
You have the option of getting a table for 6, and be aware, it IS a tight squeeze, but it is so much fun!
We went with our adult kids and their partners to see Barenaked Ladies.  Here's what we enjoyed:
HUMMUS WITH PITA TRIANGLES
MARINATED SHRIMP SALAD
(Adapted from Livinglou.com)

This salad is SO good!  Make it the day before, and it's even better!  If you have access to fresh shrimp, then of course it'll take it up a notch, but the frozen shrimp I went with here was from Fresh Market, and it was delicious.  It's the perfect meal for a hot day – picnics, tailgating, boating and yes, attending a concert outdoors as well.
For the salad:1 TBSP extra virgin olive oil
1 cup diced red pepper
2 lb frozen pre-cooked shrimp, thawed with tails cut off
1 cup cherry or grape tomatoes, halved
1/2 cup chopped Kalamata olives
Dressing:
1/4 cup extra virgin olive oil
2 garlic cloves, crushed
2 TBSP lemon juice
2 TBSP red wine vinegar
2 TBSP chopped fresh parsley
2 TBSP dried basil
2 TBSP chopped sun dried tomatoes
2 TBSP capers, chopped
1/4 tsp hot chili flakes
In a large bowl, whisk olive oil with garlic, lemon juice, red wine vinegar, parsley, basil, sun dried tomatoes, capers and hot chili flakes.
Heat olive oil in a large over medium-low heat. Add the red peppers and cook for 5-8 minutes until softened.
Remove from heat, pour into the prepared bowl. Add pre-cooked shrimp, tomatoes and olives. Toss with dressing.
Cover and cool in the fridge for at least 2 hours.
BROCCOLI SALAD
(Adapted from Jamie Oliver)
Photo Credit: Jamie Oliver
2 large heads broccoli, chop into florets and slice stalks
6 thick slices of bacon, chopped
olive oil
3 firm red tomatoes, halved and sliced
1 bunch chives, finely chopped
crumbled feta cheese
Photo Credit: Cate Bogue















Dressing:
1/2 clove garlic, minced
2 tsp Dijon mustard
6 TBSP extra virgin olive oil
2 TBSP white wine vinegar
sea salt
freshly ground black pepper
Photo Credit: Cate Bogue
Blanch the broccoli florets and sliced stalks quickly in boiling salted
water for 60 seconds. Drain.
Photo Credit: Cate Bogue
Spread it around a clean tea towel to steam dry.
Photo Credit: Cate Bogue
Once dry, transfer to a serving dish.
Fry the bacon on medium heat with a small splash of olive oil until
crisp and golden. The spoon the bacon over the broccoli. Pour the
bacon fat into a mixing bowl and add other dressing ingredients.
Photo Credit: Cate Bogue
Add the tomatoes and chives to the broccoli and bacon. Pour dressing over and
adjust seasonings – add more vinegar if necessary. Top with feta cheese.
TEXAS SHEET CAKE

THE perfect birthday sheet cake! I've made this sheet cake for so many years, but I always end up going back to it several times a year.  It's pretty foolproof, but more importantly, my son loves it.

2 cups flour
2 cups sugar
1/2 cup butter
1/2 cup shortening
1 cup coffee, strong brewed
1/4 cup unsweetened cocoa
1/2 cup buttermilk
2 eggs
1 tsp baking soda
1 tsp vanilla extract
Frosting
1/2 cup butter
2 TBSP cocoa
1/4 cup milk
1-1/2 cups powdered sugar
1 tsp vanilla extract
Photo Credit: Cate Bogue
Preheat oven to 400 degrees F and lightly grease an 11 X 17 inch baking pan. In a large mixing bowl, combine 2 cups flour and 2 cups sugar.
catebogue
In a heavy saucepan, combine 1 stick butter, 1/2 cup shortening, 1 cup coffee and 1/4 cup cocoa.  Stir and heat to boiling.
Pour boiling mixture over flour and sugar in the bowl and stir.
Add the 1/2 cup buttermilk, 2 eggs, 1 tsp baking soda and 1 tsp vanilla.  Mix well with a spoon or mixer.
Pour into a greased 11×17 or 9×13 pan.  Bake at 400 degrees F for 20 minutes or until it tests done.
catebogue
While the cake bakes, prepare the frosting.  In a saucepan, combine the 1 stick butter, 2 TBSP cocoa and 1/4 cup milk.
catebogue
Heat to boiling, stirring.  Mix in the 1 1/2 cups powdered sugar and 1 tsp vanilla until smooth.
catebogue
catebogue
Pour warm frosting over the cake as soon as you take it out of the oven.  Cool and then cut into ~ 48 bars.  Freezes well.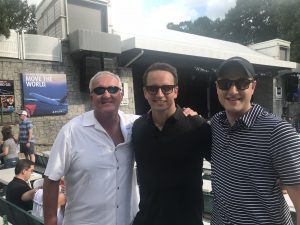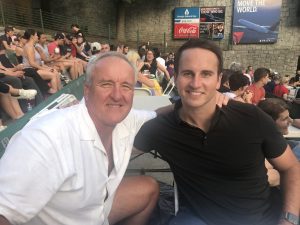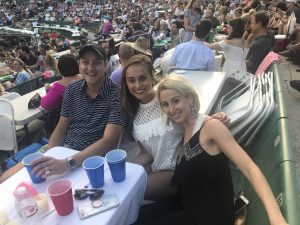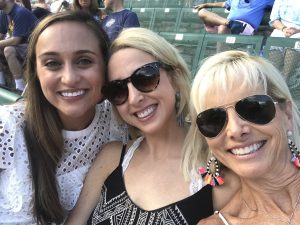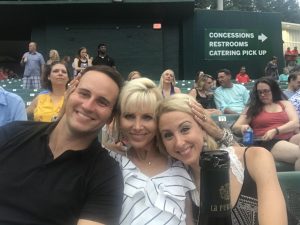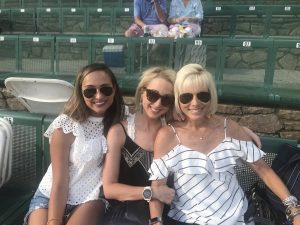 SaveSave