Just hosted a couples' shower for my daughter's good friends (Kirstin and David) this summer, and it was held my house by the pool.  She decided to go with a "luau" theme, and she enlisted my help to decorate and organize the event.  So fun to organize and execute a LUAU!
Here's what we went with menu wise:
APPETIZERS:
Combine the mango, avocado, pineapple, onions, bell peppers, cilantro, lime juice, jalapeno, garlic, and salt in a bowl and gently fold to combine. Adjust seasoning to taste.
Let sit for 30 minutes before serving for the flavors to blend.
A 9 pound raw pork butt roast cooked down to 85 ounces after the fat cap is removed for serving. 28 servings of 3 ounces each.
Pierce roast all over with a knife, then sprinkle the sea salt evenly all over the roast. Place the roast in the slow cooker, fat side UP. Then pour liquid smoke over roast.
You can either just return the roast to the slow cooker to serve immediately.  Then place a spoonful of pulled pork on an Hawaiian roll with a bit of your favorite BBQ sauce and you set!
For fewer:
This recipe sounded so good to me – bite sized items go fast at parties, so I knew that would be a success, and I thought they'd be adorable atop a platter.  Recipe makes 24 mini bites, so I'll triple or maybe quadruple the recipe. Easy peasy although you need to allow time to cut small squares out of parchment paper (see below).
Preheat the oven to 350 degrees . Cut out small parchment rounds and place in the cups of two 12-cup mini-muffin tins, layering 1/2 tsp. butter, 1/2 tsp. brown sugar, a cherry piece, a single layer of pineapple (about 5 pieces) and about 1 tbsp. cake batter (cups should be about two-thirds full; save remaining cake batter for another use). 
Bake until golden-brown and a toothpick comes out clean when inserted into the center of the cupcakes, about 12 minutes. Immediately run a knife around the edge of each cake and invert to cool on a baking sheet. Serve warm or at room temperature.
K&D ALOHA PUNCH
1/2 cup light rum
1/2 cup dark rum
3/4 cup orange juice
3/4 cup pineapple juice
3/4 cup cranberry juice
2 TBSP grenadine
Mix all ingredients together.  Add ice and shake or stir.  Top with an orange slice to serve (can also top off with a bit of club soda if you like it a bit carbonated).
Ice, Orange slices,Club soda (optional)
We thought it would be fun to have something on the front door so that guests immediately get in the mood for an ALOHA!  Saw this image from Kelly Elko while exploring and thought it would be perfect:
Buy wreath form and paper cocktail umbrellas (I bought box of 144 Amazon here)
Stick paper cocktail umbrellas into wreath form
Just have at it!  Shove the parasols into the form in any way you like – it looks great no matter what.
And you can go a bit crazy with the Hawaiian theme, so we honed it to be sort of "Lilly Pulitzer" inspired – meaning pinks and greens.  No brown tiki masks here.
Should be a very fun couples' shower!  More pics from the party will be forthcoming!SaveSaveSaveSave
And how cute were these customizable invitations from Zazzle?  I think the back was almost as cute as the front!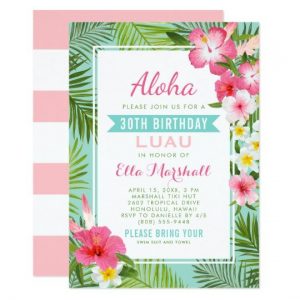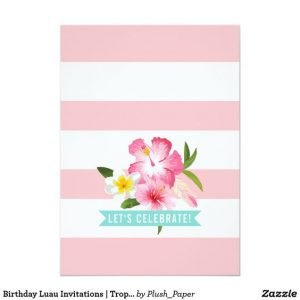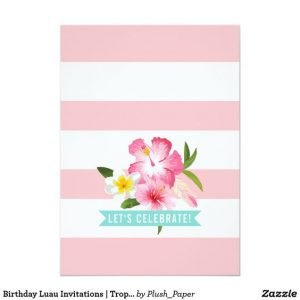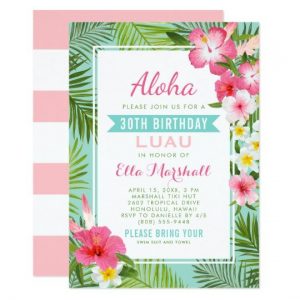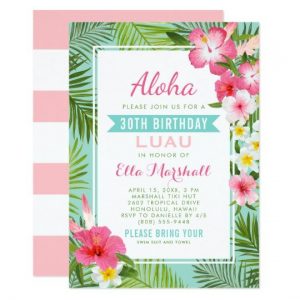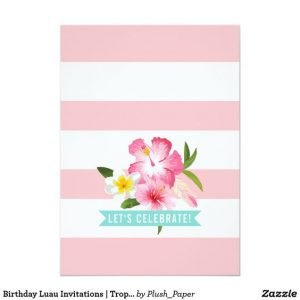 SaveSave
SaveSaveAnd a friend of mine (Abby) makes the most amazing cakes and cookies, and I got her to make these adorable cookies to use as party favors:
Rain is looming in the forecast so we may have to move the party partly indoors.  Food, decor and the happy couple pics to follow!  A shower for the shower…SaveSave
THE TIKI BAR!
The "hosts" just prior to guests arriving:
Our BRIDE:
Great friends for over 10 years!
Representing North Gwinnett High School:SaveSave
SaveSave
The Groom and his Bride:
SaveSave
Time to open gifts:SaveSave
The party turned out perfectly and all had a great time – especially the bride and groom!  Congrats to Kirstin and David!!!! Cheers to a NYE wedding!
and

SaveSaveSaveSave
SaveSave
SaveSave
SaveSave
SaveSave
SaveSave
SaveSave
SaveSave
SaveSave
SaveSave
SaveSave
SaveSave
SaveSave
SaveSave
SaveSave
SaveSave
SaveSave
SaveSave
SaveSave