So, my daughter is getting married next year, so (as parents of the bride), my husband and I threw her and her fiancé an engagement party this past weekend. It was for about 50-60 guests (close family and the wedding party — friends of the bride and groom) and was outdoors at our home. It was decorated with loads and loads of color and pizazz, and it was so much fun to plan and execute!
The happy couple got engaged June 14, 2016:
Here was the plan for the party:
Inside each of the 3 pinatas were mini gold and silver tequila bottles (thus we called them "ADULT" pinatas!), Mexican gum and Mexican peanuts: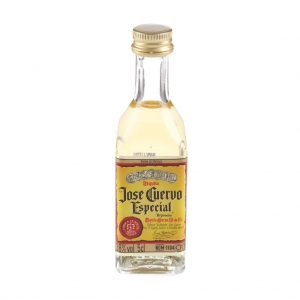 googleimages
So, I stole this idea from another blogger – I went to a few Mexican markets in the Atlanta area and bought large food cans. Then I rinsed the cans, drilled a couple of holes in the bottom and then planted succulents. The pop of color was so much fun on each table!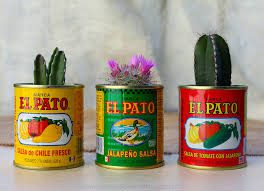 googleimages
Here was MY process: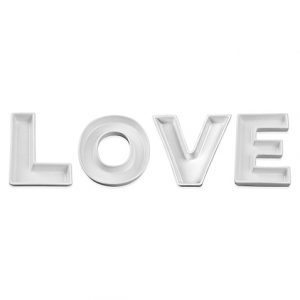 bedbathandbeyond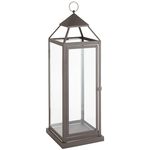 pier1
My friend, Abby, provided the cake! Lulou's Bake Shop is absolutely THE best for cakes near me! Abby is just so talented and creative, AND …. the cakes are delicious! She made a dark chocolate with buttercream frosting for Caroline (her favorite) and Brian:
The bride-to-be with her cousin, Emma:
Mom and Dad pic with the bride prior to the party getting started:
The adorable bride and groom:
My hilarious father after we finally got the flamingo pool float inflated: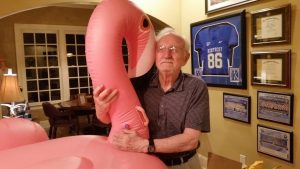 steviemcclane
Just prior to everyone arriving at the house: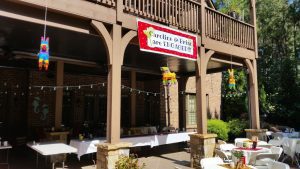 steviemcclane
It's the SOUTH and we are a football fanatic family, so we HAD to have an outdoor TV available, since it was after all "football season"! Didn't want people staring at their phones to check scores!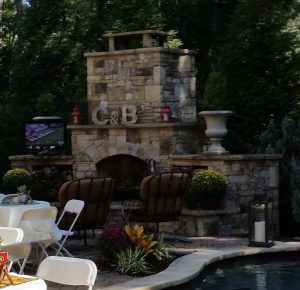 steviemcclane
I ordered (from Shingdiz) these water bottle labels (with their wedding hashtag) and had 2 cases of waters to keep guests hydrated, since it was a hot September evening in Georgia!
We had Wade Hudson sing and play guitar for the party. He snapped these pics as the party was getting started. We rented 8 30″ tables and 32 chairs for the party from a local party rental store.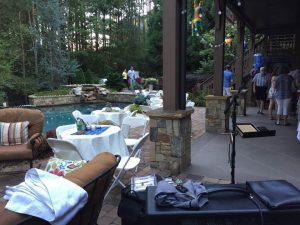 wadehudson
I bought these 2 adorable floats for the party – they were adorable floating around the pool the entire evening.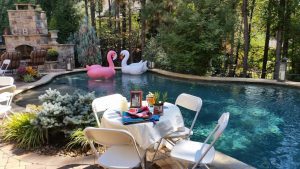 steviemcclane
Father-of-the-Bride welcome toast: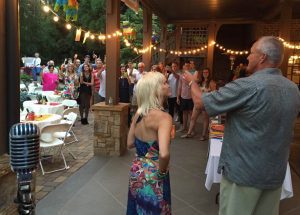 wadehudson
The groom and his bride-to-be toast: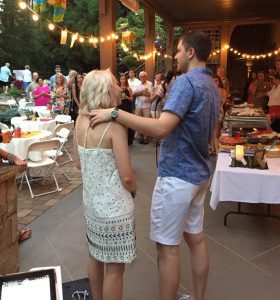 wadehudson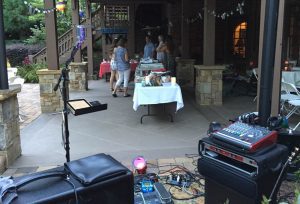 wadehudson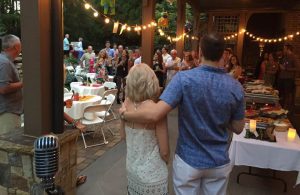 wadehudson
Caroline and her bridesmaids (minus one):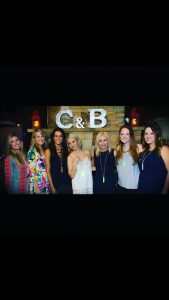 brysondavisphotography
Brian and his groomsmen (minus one):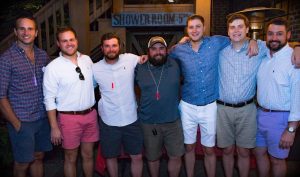 brysondavisphotography
Our family wore these hilarious buttons that I ordered (so inexpensively) from Wacky Buttons! ;0)
*All photos are mine unless otherwise noted.
SaveSave
SaveSaveSaveSave