FINALLY!  We've got a 3:30pm game!  WOO HOO!!!
Georgia Tech is facing ACC rival Clemson this coming Saturday afternoon.  After a great win to kick off the season, the Jackets had a tough loss on the road against University of South Florida in Tampa.  Then last week they traveled to Pittsburgh to face Pitt and again, they came away with a rough loss.
Hoping the Jackets can stun Clemson with a big at home win!  But either way, as usual, the tailgate will succeed, and we'll graciously and happily host several Clemson fans in style. Absolutely thrilled that it's a later game, so we can serve delicious food that's not "brunch!"  Expecting roughly 20 people to join us for this tailgate party!
GEORGIA TECH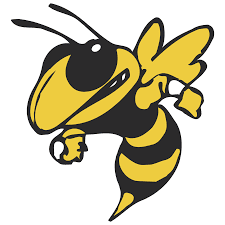 CLEMSON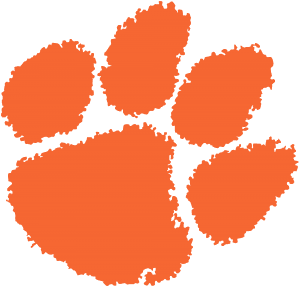 KICKOFF: 3:30pm
VIDALIA ONION DIP  w/ crackers
ROASTED PORK with COLE SLAW
DESSERT:
DRINK OF THE DAY:
VIDALIA ONION DIP
This dip has been around for years, but it's always a big hit!  One of our tailgate guests grew up in Vidalia, so I'm serving up this dip for this game while thinking of Ben! And I will definitely double the recipe for the group that's tailgating.
1 cup finely chopped Vidalia onion
1 cup grated Swiss or Gruyere cheese
1 cup mayonnaise (preferably Hellman's)
Preheat oven to 350 degrees F. Mix together onion, cheese, and mayonnaise.
Spread evenly into a baking dish or pie plate.
Bake 30-40 minutes, or until bubbly and slightly browned around the edges. Serve with your favorite crackers.
GREEK SKEWERS
This appetizer gets no easier!  I always try and have something that guests can walk up to and grab without having to use a fork and knife.  I am not a black olive fan however, so I'm using kalamata olives (green olives would work great as well of course) . You can also add banana peppers to the skewer, and substitute good Feta cheese for the Cheddar cheese for a total Mediterranean taste!
Salami slices
Cheddar cheese or feta, cubed
Green and/or Kalamata olives
Banana peppers (optional)
Toothpicks
Skewer the ingredients onto toothpicks with the cheese cube last so that they sit on a platter flatly.
SWEET POTATO SALAD
(Adapted from wellplated.com)
4 slices thick-cut bacon, cooked
3 large sweet potatoes, peeled and cut into chunks
1 cup thinly sliced celery hearts
1 cup thinly sliced green onions
FOR THE MUSTARD DRESSING:
1 jalapeno pepper, seeded and minced*
2 TBSP whole-grain mustard
2 garlic cloves, minced
3 TBSP rice vinegar
3 TBSP extra virgin olive oil
1/4 tsp kosher salt
1/8 tsp black pepper
Cook bacon and once cooled, crumble it into a large bowl. Add the celery and green onions.
Bring a large bot of salted water to a boil, then add the sweet potatoes.
Simmer just until fork tender, about 10 to 15 minutes depending upon the size of your potato chunks. Drain, gently and quickly rinse with cold water, then set aside.
Prepare the mustard dressing: In a small bowl or large measuring cup, whisk together the jalapeno (or fresno chile), mustard, garlic, vinegar, olive oil, salt, and pepper.
Add the sweet potatoes to the bowl with the bacon, drizzle with the dressing, then toss gently to combine.
Taste and season with additional salt/pepper if desired. Serve immediately, warm, or refrigerate the salad and serve cold or at room temperature at your party.
JALEPENO CORNBREAD MUFFINS
(Adapted from isabeleats.com)

This recipe makes 12 -18 muffins, so I'm doubling for my tailgate crowd.
1 cup yellow cornmeal
1 cup all-purpose flour
1/4 cup sugar
1 TBSP baking powder
1/4 tsp salt
1 cup milk
2 large eggs
4 TBSP unsalted butter, melted
1/2 cup cream style sweet corn
1/4 cup shredded cheddar cheese
2 large jalapeno peppers, finely diced (plus more for topping, if desired)
Preheat oven to 375 degrees F. Line a muffin tin with parchment paper muffin cup liners, or grease with nonstick cooking spray. In a mixing bowl, whisk together the cornmeal, flour, sugar, baking powder and salt with a whisk.
In a separate bowl, mix together the milk, eggs and melted butter. Then fold in the cream style corn, shredded cheese and diced jalapenos.
Add the wet ingredients to the dry ingredients, and stir until combined.Then pour the mixture evenly into the muffin cups (I use an ice cream scoop to get perfectly even muffin sizes). Top with more diced jalapeños if desired.
Bake for 15 minutes, or until a toothpick inserted in the center comes out clean. Let cool slightly, then remove the muffins from the pan and allow to cool or serve immediately..
***Note: the cornbread muffins can be made in advance and frozen easily.  Thaw the day before and you're all set!

ROASTED PORK
(Adapted from Claudia Worley)
One of my great friends posted this recipe on her blog (here), and I just had to prepare it and serve at one of my tailgates!
claudia worley
Whole picnic shoulder of pork with the skin on (7-10 pounds)
12 garlic cloves finely chopped
1 – 1.6 ounce bottle of fennel seeds
Salt and pepper
1/2 tsp ground red pepper
Juice of 3 lemons (which equals about 6 TBSP)
4 TBSP extra virgin olive oil
Preheat oven to 450 degrees F.  Score the entire skin of the shoulder by slicing deeply through the skin and into the meat.
Then put the garlic down into the slits along with the fennel seeds. Next, shake on the ground red pepper, salt and pepper over the entire roast.
Place the shoulder on a rack in a roasting pan.
Roast in the oven for 30 minutes, or until the skin begins to crackle and brown. Take the roast out of the oven.
Then pour the 4 TBSP of lemon juice and 6 TBSP of extra virgin olive oil over the meat.
Turn the temperature down to 250 degrees F, and place the roast back in the oven for roughly 8 hours. The pork is crispy on the outside and moist, from the juices, on the inside.
Cool slightly, then shred the meat, and serve with your favorite BBQ sauce and (if desired) rolls.
Can easily be made in advance, refrigerated or frozen, and then reheated for your tailgate.
COLESLAW
Package of pre-shredded coleslaw
2 TBSP veganaise (or mayo)
1 TBSP lime juice
1-2 tsp sea salt
Toss all together just before serving.  Serve alongside the pork, with rolls, pickles and BBQ sauce.
S'MORES CLUSTERS
(Adapted from Hersheys.com)
Love it when I find a recipe that's yummy but also super easy and quick to prepare in a pinch.  THIS dessert fits all the above criteria! And who doesn't LOVE S'Mores???
6 HERSHEY'S Milk Chocolate Bars (1.55 oz. each) , broken into pieces
2 cups miniature marshmallows
8 graham crackers (about 1-3/4 cups) , coarsely chopped
Place candy pieces in medium microwave-safe bowl. Microwave at MEDIUM (50%) 1-1/2 to 2 minutes, or until chocolate is melted when mixture is stirred.
Stir in marshmallows and graham cracker pieces until well coated. Drop by spoonfuls into miniature paper muffin cups (1-3/4 inches in diameter).
Cover; refrigerate until firm. Makes about 2-1/2 dozen.
*I found these adorable Georgia Tech GOLD mini muffin liners here:
YELLOW JACKET JUICE
I'm making this punch for a crowd and placing in these adorable drink "pouches" I found on Amazon here. It's the PERFECT yellow/gold color for a Georgia Tech tailgate!
amazon
This recipe makes 6 pouches.  You can easily substitute vodka for the rum.  And you can make them up to 3 days in advance – just make sure they're either refrigerated or frozen. I'll multiply by 4 so, I'll have at least 24 pouches for my tailgate crowd.
16 oz coconut or white rum (64 oz or 8 cups for my crowd)
8 oz pineapple juice (32 oz or 4 cups for me)
8 oz orange juice (32 oz or 4 cups for me)
4 oz lime juice (16 oz or 2 cups for me)
Throw all ingredients in a pitcher and stir.  Then pour the Jacket Juice into the drink pouches and seal.  Chill until ready to enjoy!
This game's fashion choice is dictated by the VERY hot temperatures in Atlanta still, but primarily by THESE adorable Tory Burch shoes I just snagged here:
I saw them and I HAD to have them!  They're cute, comfy and GT color coordinated.  Don't need anything more than that.  Or do I?
I recently scooped up this super cute (and very GEORGIA TECH colored) tank at Last Call on sale here:
I'll just grab a denim or navy skirt (like this one from GAP), some fun color coordinated gameday jewelry, and call it a day!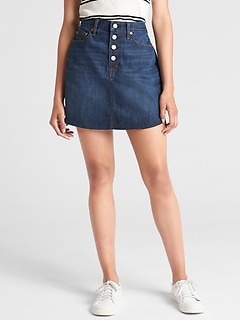 Speaking of "fashion" Georgia Tech is unveiling new uniforms for this Saturday's game that I LOVE!  They're a throwback to when GT won the National Championship in 1990 (and my husband and I were at the Citrus Bowl in Orlando for that game!).  I think these are great looking!
(photo credit: ramblinwreck.com)
GO JACKETS!!!
Post tailgate pics:
So, unfortunately the game didn't turn out exactly as we had hoped, but again, the tailgate was a success!  We had over 25 people join us for pregame and postgame fun, and that's what's most important to us – spending precious time with beloved family and friends making memories…
Till next week…
*All photos are mine unless otherwise noted