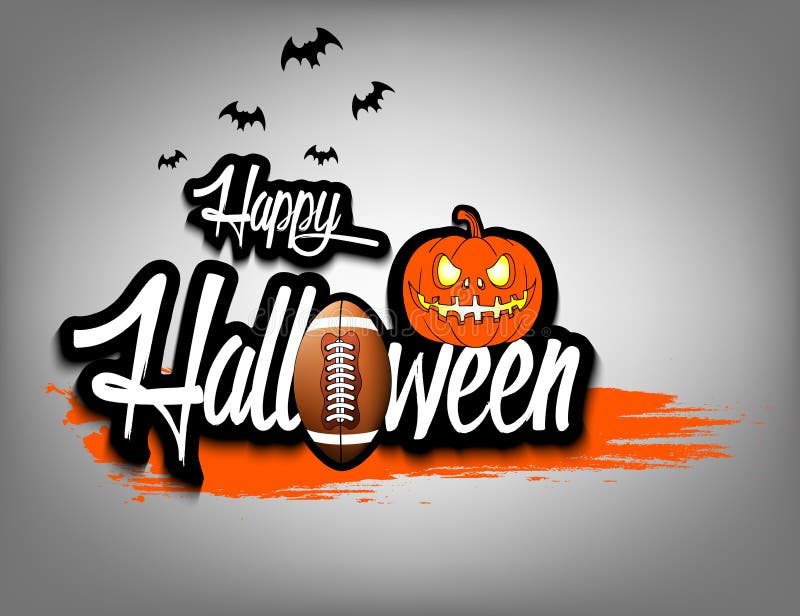 It's a HALLOWEEN game! Our next home game is on October 30th, so I'm going with a Halloween theme!
GEORGIA TECH
vs
VIRGINIA TECH
KICKOFF:
Saturday, October 30th at noon
TAILGATE START:
9:00AM
Atlanta, GA, Bobby Dodd Stadium
MENU:
SPIDER CHEESE BALLS
BREAKFAST ENCHILADAS
GRUESOME GREEK DIP
GRAVEYARD CAKE
HOKIE HUNCH PUNCH
FRUIT SALAD
SPIDER CHEESE BALLS
(Adapted from Inspired by Charm)
2 pkgs – 8 oz each cream cheese, softened
3 TBSP extra virgin olive oil
4 oz goat cheese
4 green onions – chopped
3 garlic cloves – minced
1 TBSP dried dill weed
2 tsp dried oregano
1 tsp kosher salt
1/2 tsp black pepper
1/2 cup black sesame seeds
2 cups pretzel sticks
Additional pretzels and crackers for serving
In a bowl, beat together the cream cheese and olive oil until smooth.
Then beat in the goat cheese, green onions, garlic, dill, oregano, salt, and pepper.
Place in an airtight container and chill for at least 30 minutes.
With your hands, roll the cheese mixture into 1 1/2-inch balls (for small spiders) and 3-inch balls (for large spiders). Then roll the balls in the black sesame seeds to coat.

For the small spiders, use four pretzel sticks broken in half to create 6-8 legs (four on each side of the ball.) For the large spiders, use 6-8 pretzel sticks to create eight legs (four on each side of the ball.)
BREAKFAST ENCHILADAS
(Adapted from Southern Living)
Makes 10 enchiladas
1 lb hot ground pork sausage
2 TBSP butter
4 thinly sliced green onions
2 TBSP chopped fresh cilantro
14 large eggs, beaten
¾ tsp salt
½ tsp pepper
Cheese Sauce (See Below)
Vegetable cooking spray
8 (8″) flour tortillas
1 cup shredded Monterey Jack cheese with jalapeños
Chopped fresh cilantro for garnish
Cook sausage in a large nonstick skillet over medium-high heat, stirring until sausage crumbles and is no longer pink. Remove from pan; drain well, pressing between paper towels.
Melt butter in a large nonstick skillet over medium heat. Add green onions and cilantro, and sauté 1 minute.
Add eggs, salt, and pepper, and cook, without stirring, until eggs begin to set on bottom.
Draw a spatula across bottom of pan to form large curds.
Continue to cook until eggs are thickened but still moist; do not stir constantly. Remove from heat, and gently fold in 1 ½ cups Cheese Sauce and sausage.
Spoon about ⅓ cup egg mixture down the center of each flour tortilla; roll up.
Place, seam side down, in a lightly greased 13- x- 9-inch baking dish (I had to use a 2nd baking dish to fit all of them). Spread remaining Cheese Sauce evenly over tortillas, then sprinkle evenly with Monterey Jack cheese.
Bake at 350°F for 30 minutes or until sauce is bubbly.
Make It Ahead: Prepare the recipe, without baking, and refrigerate overnight. Let stand at room temperature for 30 minutes; bake as directed.
CHEESE SAUCE
1/4 cup butter
1/4 cup flour
2 cups milk
1 1/2 cups shredded cheddar or Jack cheese
1 small can chopped green chiles
1/2 tsp salt
Melt butter in heavy saucepan over medium-low.
Whisk in flour until smooth. Cook, whisking constantly, 1 minute. Increase heat to medium. Gradually whisk in milk; cook, whisking constantly, until thickened, 5 minutes. Remove from heat, and whisk in cheese, chiles, and salt. 
GRUESOME GREEK DIP
(Adapted from Taste of Home)
This dip is SO yummy! It's got a pimento cheese sort of vibe but the lemon juice, shrimp and bit of Greek seasoning sends it over the top! SO GOOD!
1 can (4 oz) small shrimp, rinsed and drained
3 TBSP lemon juice, divided
1 tsp Greek seasoning
1 pkg (8 oz) cream cheese, cubed
3/4 cup crumbled feta cheese
1/2 cup chopped roasted sweet red peppers, drained
1 garlic clove, peeled
1 TBSP minced fresh parsley
Baked pita chips
In a small bowl, combine the shrimp, 1 tablespoon lemon juice and Greek seasoning; set aside.

In a food processor, combine the cheeses, red peppers, garlic and remaining lemon juice; cover and process until smooth.
Stir into shrimp mixture.

Transfer to a serving bowl or airtight container.
Cover and refrigerate until serving. Just before serving, stir dip and garnish with parsley. Serve with pita chips, carrots or celery.
Can easily be made a day or two before and refrigerated.
GRAVEYARD CAKE AKA Texas Sheetcake
(doctored with gravestones)
2 cups flour
2 cups sugar
1/2 cup butter
1/2 cup shortening
1 cup coffee, strong brewed
1/4 cup unsweetened cocoa
1/2 cup buttermilk
2 eggs
1 tsp baking soda
1 tsp vanilla extract
Frosting
1/2 cup butter
2 TBSP cocoa
1/4 cup milk
2 1/2 cups powdered sugar
1 tsp vanilla extract
Preheat oven to 400 degrees F and lightly grease an 9×13 inch baking pan. In a large mixing bowl, combine 2 cups flour and 2 cups sugar.
In a heavy saucepan, combine 1 stick butter, 1/2 cup shortening, 1 cup coffee and 1/4 cup cocoa. Stir and heat to boiling.
Pour boiling mixture over flour and sugar in the bowl and stir.
Add the 1/2 cup buttermilk, 2 eggs, 1 tsp baking soda and 1 tsp vanilla. Mix well with a spoon or mixer.
Pour into a greased 9×13 pan.
Bake at 400 degrees F for 20 minutes or until it tests done.
While the cake bakes, prepare the frosting. In a saucepan, combine the 1 stick butter, 2 TBSP cocoa and 1/4 cup milk.
Heat to boiling, stirring. Mix in the 2 1/2 cups powdered sugar and 1 tsp vanilla until smooth.
Pour warm frosting over the cake as soon as you take it out of the oven. Cool and then cut into bars.  I'll decorate with this edible gravestone kit (purchased from Amazon here) right before serving:
Hokie Hunch Punch
46 oz pineapple juice
2 cups fresh orange juice
1/2 cup lime juice
1 cup vodka
1 cup white rum
1 cup coconut rum
cherries for garnish
Mix all ingredients in a pitcher. Serve over ice and top with cherries.
FASHION
The weather has turned cooler, so I'm changing it up a bit and wearing khakis. These LAFAYETTE 148 NEW YORK khakis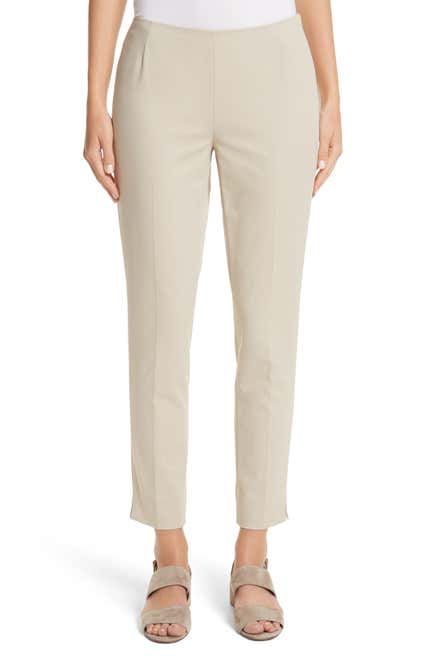 are perfect transitional pants and super flattering for khakis! They are a bit pricey, BUT you'll have them forever, since they're so well made – a great investment piece to your wardrobe.
I'll add a Georgia Tech graphic tee; top it with a classic navy blazer like this one that's on sale right now, gold jewelry (GT) and be set!
POSTGAME
It was a disappointing game and a wet misty cool day, BUT we had a ball tailgating with family and friends! Here are a few pics of the day: