YAY! We are in football mode finally! And the best part? We have a 7:30pm game to start the season at home. So that means a 3:00pm tailgate start with great food and no rushing around to food prep and visit with friends and family.
We lost the opener to Clemson, but Georgia Tech showed some promise. Hoping for a good season of football, but no matter what the team does, we will yet again win the tailgate portion of the day!
It will be a hot sticky game day in Atlanta, so we'll serve up cool drinks and some cold and hot delicious food. We'll also be celebrating my husband's birthday (which is on Friday), so extra special fun is ahead!
GEORGIA TECH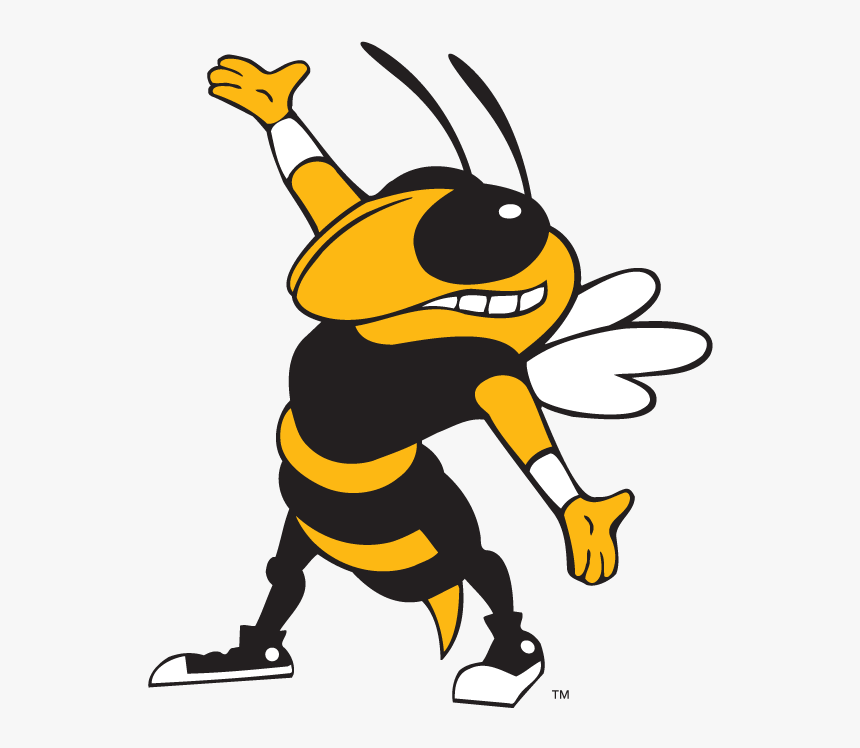 vs
WESTERN CAROLINA
Atlanta, GA at 7:00PM
TAILGATE START: 3:00PM
MENU
PIMENTO CHEESE with veggies and crackers
OUT OF THIS WORLD TACO DIP and tortilla chips
SPICED ALMONDS
SHRIMP BURGERS with aoili, tomatoes and avocado
COLORFUL COLE SLAW
DRINK OF THE DAY: TRANSFUSIONS
DESSERT OF THE DAY: PEANUT BUTTER BROWNIES
PIMENTO CHEESE
1 1/2 cups good mayonnaise, like Hellmann's or Duke's
1 (4-oz) jar diced pimiento, drained
1 tsp Worcestershire sauce
1 tsp finely grated onion
1 tsp ground red pepper
1 cup chopped pecans, optional
1 (8-oz.) block extra-sharp Cheddar cheese
1 (8-oz.) block sharp Cheddar cheese
Celery sticks and carrots and assorted crackers
In a large bowl, stir together mayonnaise, diced pimiento, Worcestershire sauce, grated onion, and ground red pepper until blended.

If using nuts, toast the pecans. Toasting brings out the rich flavor of the nuts. Preheat oven to 350°. Bake pecans in a single layer in a shallow pan 8 to 10 minutes or until toasted and fragrant, stirring halfway through.
Shred the cheese using a box grater or a food processor.
Add pecans, if using, and shredded cheeses to mayo mixture, stirring until blended. You can store it in the refrigerator up to 1 week. Serve with celery sticks, carrots and assorted crackers.
OUT OF THIS WORLD TACO DIP
An easy peasy appetizer that always is a hit!
1 (8 oz) package cream cheese, softened (I use Neufchatel = 1/3 less fat)
1 cup sour cream (again, I go with light)
2 cans (16 oz, each) refried beans (I always use fat free)
1 packet taco seasoning
2 cups cheddar cheese, shredded
2 cups monterey jack cheese, shredded
Preheat oven to 350 degrees F. Mix together cream cheese and sour cream in a large bowl.
Mix in refried beans until combined.
Stir in one packet of taco seasoning.
Spray a 9×13 baking pan with cooking spray. Spread mixture evenly into the bottom of the baking dish.
Sprinkle the top with both cheeses.
Bake for 25-30 minutes, or until cheese in melted and slightly browned. Serve with tortilla chips.
SPICED ALMONDS
(Adapted from The Daily Meal)
These nuts are so nice to munch on before a game or anytime. They make a lovely Christmas gift or hostess gift too!
1 TBSP chili powder
1 TBSP extra-virgin olive oil
1/2 tsp kosher salt
1/2 tsp ground cumin
1/2 tsp ground coriander
1/4 tsp ground cinnamon
1/4 tsp freshly ground black pepper
2 cups whole almonds
Preheat oven to 350 degrees. In a medium bowl, combine chili powder, olive oil, kosher salt, cumin, coriander, cinnamon, and pepper.
Add almonds and toss to coat. Transfer mixture to a 9×13 baking pan.
Bake about 10 minutes or until almonds are toasted and lightly browned, stirring twice. Cool almonds completely before serving. Store in an airtight container for up to 5 days.
SHRIMP BURGERS
(Adapted from Food and Wine)
These shrimp burgers are just so amazing! They are moist and juicy and delicious. I bought 5 lbs of fresh Mayport, FL shrimp while in Florida recently, so I froze them and will have THE most wonderful burgers yet!
I'm making 5 times this recipe to feed my crowd. This recipe below makes 4 good sized burgers.
5 TBSP unsalted butter, divided
1 lb peeled and deveined raw large shrimp, cut into 1/2-inch pieces, divided
1 large egg
3/4 cup panko
1/4 cup finely chopped scallions (from 2 scallions)
1 1/2 tsp kosher salt, divided
3/4 tsp Old Bay Seasoning, divided
1/2 tsp lemon zest, plus 1 1/2 tablespoons fresh lemon juice, divided
AIOLI:
1/2 cup mayonnaise
1 TBSP whole-grain mustard
1 tsp Mexican-style hot sauce (such as Cholula)
4 hamburger buns, split and toasted
lettuce
1 small tomato, sliced
1 ripe medium-size avocado, sliced
Place 3 tablespoons butter in a small microwavable bowl. Microwave on HIGH until melted, about 25 seconds. Combine melted butter, half of shrimp, and egg in bowl of a food processor.
Pulse until finely chopped and mixture starts to clump together, about 12 times.
Gently stir together shrimp mixture, panko, scallions, 1 1/4 teaspoons salt, 1/2 teaspoon Old Bay, lemon zest, 1 tablespoon lemon juice, and remaining shrimp in a large bowl.
Shape mixture into 4 (3 1/2-inch) patties (about 5 1/2 ounces each). Transfer patties to a parchment paper–lined baking sheet; cover and chill until firm, about 15 minutes.
Meanwhile, to make the aioli sauce, stir together mayonnaise, mustard, hot sauce, remaining 1/2 tablespoon lemon juice, remaining 1/4 teaspoon salt, and remaining 1/4 teaspoon Old Bay in a small bowl; set aside.
To cook the burgers you can either put them on the grill for 10-12 minutes total or cook in a pan.
To cook on the stove, melt remaining 2 tablespoons butter in a large nonstick skillet over medium-low. Add shrimp patties, and cook until golden brown and cooked through, 5 to 6 minutes per side.
Spread mayonnaise mixture evenly on cut sides of buns. Top bottom bun halves evenly with shrimp patties, lettuce, tomato slices, and avocado slices; cover with top bun halves.
COLORFUL COLESLAW
(Adapted from The Pioneer Woman)
1/2 head green cabbage, thinly sliced
1/2 head purple cabbage, thinly sliced
3 mini sweet peppers (in 2 different colors), thinly sliced
2 whole carrots, shredded
3 scallions, sliced thin
1/2 cup mayonnaise
1/2 cup whole milk
1 TBSP sugar
1 tsp white vinegar
Salt, to taste
Couple dashes hot sauce
2 cups fresh cilantro leaves
Combine the green cabbage, purple cabbage, sweet peppers and carrots in a bowl.

In a separate bowl, mix the mayonnaise, milk, sugar, vinegar, 1⁄4 teaspoon salt and the hot sauce. I made the dressing in advance to add to the slaw at my tailgate party:
Pour over the cabbage. Toss to combine. Add the cilantro at the very end. Cover and refrigerate for 2 hours. Taste, season again generously and serve.
TRANSFUSIONS aka PURPLE PUNCH
Since we're playing Western Carolina (they are the Catamounts, and their colors are purple and gold) this Saturday, I'm making transfusions – they are purple drinks that I'll serve in gold cups so we can "down" the Catamounts!
We first heard of these when our son was playing college football at Kentucky and our good friend (Bill Fidler) told us about how great they were in Pennsylvania while playing golf. They are not just for the golf course though! Cool, sweet and refreshing – they are perfect for a hot September tailgate party!
3 oz vodka (~ 2 shots)
1 ½ oz grape juice, like Welch's (~ 1 shot)
1/4 oz lime juice
Fresca, Sprite or Ginger ale
Lime wedge for garnish
Fill a glass with ice. Add vodka, grape juice, and lime juice.
Top with Fresca, Sprite or ginger ale. Garnish with lime wedge or wheel.
PEANUT BUTTER BROWNIES
1 cup peanut butter
11 TBSP butter softened, unsalted
1 cup brown sugar, packed
1 ⅓ cups sugar
2 tsp vanilla
4 eggs
2 tsp baking powder
1 tsp salt
2 cups flour
1/4 cup chocolate chips
Preheat oven to 325 degrees F. Grease 9×13 pan.
In a large mixing bowl or stand mixer, cream peanut butter, butter sugars and vanilla. Beat in eggs.
Add in baking powder, salt and flour, mix until smooth. Spoon into pan. Sprinkle with chocolate chips.

Bake 35-40 minutes or until toothpick comes out clean when poked into the middle of the pan.
I will cut them up once they're cooled, place in an air tight container and freeze until taking to my tailgate party.
GO JACKETS!!!
OOTD
I'm going with a low-end as well as a high-end for this game's outfit of the day!
Top was on sale here and is absolutely perfect for a hot end of summer game! I'll pair with a jean skirt and…
Fell in love with these sneakers and splurged. They are so comfortable, and I plan on wearing them for YEARS!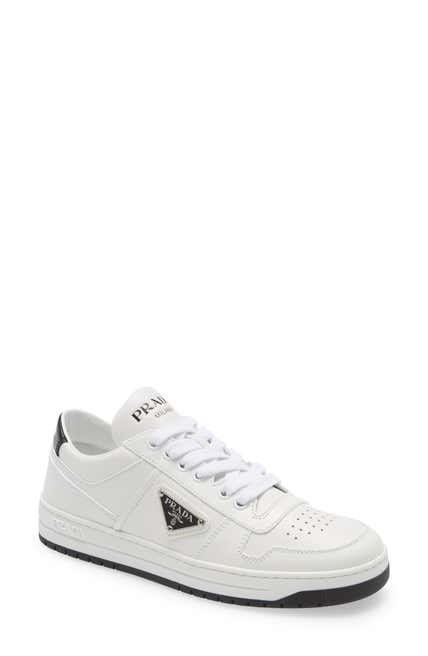 OR
THESE adorable Veja sneakers! I pounced when I saw these with gold trim! I have them other colors and they are super comfortable and so cute!
Pics from the day: