It's another Game Day this coming Saturday, September 14th in Atlanta, GA!
GEORGIA TECH
VS
CITADEL
SATURDAY, SEPTEMBER 14, 2019
KICKOFF: 12:30PM
TAILGATE START: 9:30AM
So, it's another early tailgate, so that means BRUNCH! I'm going with some classic Southern ingredients this week: Sausage, grits and pimento cheese. Most items can be prepared in advance and then reheated on the grill at the tailgate, so I (and my husband) have a chance to visit with friends and family and enjoy ourselves too instead of just slaving over food prep!
I'm pulling out all the stops and fixing a few things that I've been wanting to try for a while. We don't have another home game (that we can tailgate for) until NOVEMBER! : ( So, this one better be a good one….
MENU:
STUFFED STRAWBERRIES
HEIRLOOM TOMATO SALAD
BACON, EGG and PIMENTO CHEESE ROLL UPS
GRITS, SAUSAGE and EGG CASSEROLE
SPINACH BARS
CHOCOLATE CHIP COOKIE BARS
DRINK DU JOUR:
YELLOW JACKET SUNRISE
STUFFED STRAWBERRIES
(Adapted from In Diane's Kitchen)
I wanted something healthy-ish, but I didn't want just another fruit salad. I'm grabbing the last of the summer sweet strawberries, and filling them with a sweet cream cheese mixture. It'll be a one bite delicious concoction! My daughter said she wants to handle this one for me, so I can't wait to see the results!
14-16 large ripe strawberrries
4 oz low fat cream cheese, softened
1/2 tsp vanilla
1/4 cup powdered sugar
Wash strawberries, and pat dry. Cut off stems. Cut a hole in the center of each strawberry to remove the white inside.
Slice the small point off the bottom of each one so they sit flat on a tray. Mix together the cream cheese, vanilla and powdered sugar.
Fill a pastry bag or ziplock baggie with the mixture, and squeeze the mixture into each of the strawberries.
HEIRLOOM TOMATO SALAD
(Adapted from Taste of Home)
This salad is a fresh delicious way to use up the end of summer tomatoes and herbs that are available. Happy to use fresh parsley, basil and oregano from my garden while I can! I can't get enough of these sweet yummy Sunset heirloom tomatoes!!! I've seriously been addicted to them all summer long: over bruschetta, in a caprese salad, marinated and served over chicken etc. etc. etc. They're like candy to me. AND the various colors add punch and pizzazz to your plate.
2 quarts small heirloom tomatoes, halved
1/2 cup canola oil
1/3 cup white vinegar
1 tsp salt
1 tsp sugar
1/2 cup minced fresh parsley
2 tsp minced fresh basil
2 tsp minced fresh oregano
Place tomatoes in a bowl.
In another bowl whisk oil, vinegar, salt and sugar until blended.
Add chopped herbs. Pour over tomatoes, and toss to coat.
Refrigerate overnight, covered. Serve chilled or a room temperature.
BACON, EGG, and PIMENTO CHEESE ROLL UPS
(Adapted from seededaetthetable.com)
So who doesn't love a good breakfast sandwich??? These are somewhat special though: bacon, scrambled eggs AND…PIMENTO CHEESE! WOO HOO! And the real beauty (for ME) is that I'm making them ahead of time, freezing them, and then heating them (until the cheese is melted, and they're warm) on the grill. WIN WIN! I ended up using 5 pkgs of crescent rolls and 15 eggs so I'd have enough for my tailgate party.
12 oz pkg center cut bacon strips , crumbled
2 TBSP unsalted butter
5 large eggs
2 TBSP cold water
Salt & Pepper
2 pkgs (8 ct. each) refrigerated crescent rolls (I'm using "Annie's" crescent rolls with ZERO trans fat/partially hydrogenated oil)
1 cup shredded sharp cheddar cheese or pimento cheese (see bottom of this post for Pimento Cheese recipe)
Cook the bacon, drain on paper towels and crumble.
Scramble the eggs by melting the butter in a large pan over medium heat. Beat the eggs in a bowl, and add 2 TBSP of water and salt and pepper.
Once the butter melts (before it browns!), pour the eggs into the pan and let it cook 3-5 minutes until the eggs are cooked through. Use a spatula and tilt the pan to make sure all is cooked.
Preheat oven to 375 degrees F. Working with one crescent roll package at a time, remove dough from the package. Unroll the 8 triangles onto a clean work surface. Pile about a TBSP each of cooked bacon, scrambled eggs and pimento cheese in the middle of each triangle.
Gently roll up the triangle from the wide end to the skinnier end, using your thumbs to keep the filling from spilling out. Enclose the sides and pinch shut as you roll. Place the filled crescent rolls onto the prepared baking sheets. I made some with bacon and some without (since my daughter hates bacon):
Bake for 12 minutes, or until golden.
While the first batch is baking, prepare the 2nd batch with the 2nd pkg of crescent rolls. Remove from the oven and let set for 2-3 minutes before transferring to a serving platter. Bake the remaining rolls. Serve immediately or freeze.
If freezing: once completely cooled, freeze in a single layer on a parchment lined baking sheet in the freezer for 20 minutes. Transfer to a freezer bag. Thaw overnight, and bake at 350 degrees F until heated through (or heat on a grill at your tailgate).
GRITS, SAUSAGE and EGG CASSEROLE
(Adapted from All Recipes)
3 cups water
1 cup half-and-half
1 tsp salt
1 cup stone-ground grits
8 oz shredded sharp Cheddar cheese
1 lb bulk pork sausage
3 eggs
1/2 cup milk
1 orange bell pepper, chopped
1 red bell pepper, chopped
Preheat oven to 350 degrees F. Grease a 9×13-inch baking dish.
Bring water, half-and-half, and salt to a boil in a saucepan.
Slowly whisk in grits. Reduce heat to low and simmer, stirring occasionally, until thick, about 20 minutes.
Stir in Cheddar cheese and butter until melted. Cool slightly.
Heat a large skillet over medium-high heat. Cook and stir sausage in the hot skillet until browned and crumbly, 5 to 7 minutes; drain and discard grease.
Beat eggs and milk together in a bowl.
Stir sausage, egg mixture, orange and red bell peppers into grits mixture.
Pour mixture into prepared baking dish.
Top with more cheese if desired.
Bake in the preheated oven until set, 45 to 60 minutes.
SPINACH BARS
1 pkg frozen chopped spinach, thawed and squeezed out excess water
1 cup milk
1 cup flour
1 tsp baking powder
1 tsp salt
1 stick butter, softened
1 lb monterey jack cheese, cubed or shredded
2 eggs
Mix together all ingredients in a bowl (just mix it all up with your hands).
Spread in a 9×13 pan sprayed with cooking spray.
Bake in a 350 F degree oven for 40-45 minutes. Cool a bit, then cut into small squares to serve. Can be eaten warm or at room temperature.
BEST CHOCOLATE CHIP COOKIE BARS
(Adapted from Sally's Baking Addiction)
So, I wasn't going to make these for this week's tailgate. It seemed that chocolate chip cookies just didn't sound "brunch" enough to me. But the more I mulled it over, the more I kept thinking about how good chocolate chip cookies are, and that wouldn't it be nice to find a recipe where the cookies are made into bars, and they are soft and chewy (versus crunchy). Well folks, I found such a recipe! Sally's Baking Addiction blog never fails me, and it does not disappoint here. Sometimes you just need a comfort food dessert – brunch, lunch, dinner or whatever. These are worth it!
4 1/2 cups flour
2 tsp baking soda
3 tsp cornstarch
1 tsp salt
1 1/2 cups unsalted butter, melted and slightly cooled
2 cups packed light brown sugar
1/2 cup granulated sugar
2 large eggs plus 2 large egg yolks, at room temperature
2 tsp pure vanilla extract
2 cups semi-sweet chocolate chips
optional: sprinkle of sea salt
Melt the butter in a sauce pan and set aside to cool.
Preheat the oven to 350 degrees F. Line the bottom and sides of a 9×13″ baking pan with aluminum foil or parchment, leaving an overhang on all sides to easily lift the bars out of the pan when cool. Set aside.
Whisk the flour, baking soda, cornstarch, and salt together in a large bowl. Set aside.
In a medium bowl, whisk the melted butter, brown sugar, and granulated sugar together until no brown sugar lumps remain.
Whisk in the egg, then the egg yolk.
Finally, whisk in the vanilla extract. The mixture will be thick. Scoop the wet ingredients into the dry ingredients and mix together until combined.
The dough will be very soft, yet thick. Fold in the chocolate chips. The chips may not stick to the dough because of the melted butter, but do your best to combine them.
Transfer dough to the prepared baking pan and press/smooth into an even layer. Sprinkle the top with sea salt if desired.
Bake for 40 minutes or until lightly browned on the sides. Use a toothpick to test for doneness; if it comes out clean from the center of the pan, the bars are done.
Allow the bars to cool in the pan set on a wire rack for at least an hour. Once relatively cool, lift the foil out of the pan using the overhang on the sides and cut into squares.
Store in an airtight container at room temperature for up to a week.
YELLOW JACKET SUNRISE
It's brunch, and it's still HOT HOT HOT in HOTLANTA! How refreshing does this drink recipe sound??? I'll be making a big batch of it for our tailgate crew, so the pitcher portions are in parenthesis. Enjoy!

1 oz vodka (1 cup or 8 oz for a pitcher)
2 oz ruby red grapefruit juice (2 cups or 16 oz)
1 oz of orange liqueur (Grand Marnier or Cointreau – 8 oz or 1 cup)
a splash of lemon juice (1-2 tsp – taste it and see)
a splash of grenadine (1-2 tsp to taste)
Add a sprig of fresh rosemary, optional
For 1 drink: Add vodka, grapefruit juice, orange liqueur and a splash of lemon juice to a shaker with ice. Shake vigorously and strain over a cup of ice. Add a splash of grenadine and garnish with a sprig of fresh rosemary.
FOR A PITCHER: throw all ingredients in a pitcher and stir. Ideal if you can chill it beforehand, but either way, serve over ice, and add rosemary if you want.
PIMENTO CHEESE
1 lb sharp cheddar cheese
1/2 med sweet onion, chopped
1 large clove garlic, quartered
2/3 cup mayo
1 1/2 tsp dijon
1 4-oz jar chopped pimentos, drained
dash of cayenne
s & p to taste
Shred or grate the cheese, and place in large bowl. Put the onion and garlic in food processor and pulse (or chop very finely) then add to cheese. Stir in mayo, mustard, pimentos and cayenne. Add salt and pepper.
Cover mixture tightly and refridgerate for at least 8 hours for flavors to blend.
GAMEDAY OUTFIT OF THE DAY
Keeping it cool with a breezy dress again this week, since it's expected to be about 90 degrees at game time! Wearing a navy aline dress. The one I'm going to wear is sold out, but I found this similar cute light tank dress here, and…bonus! It was on sale!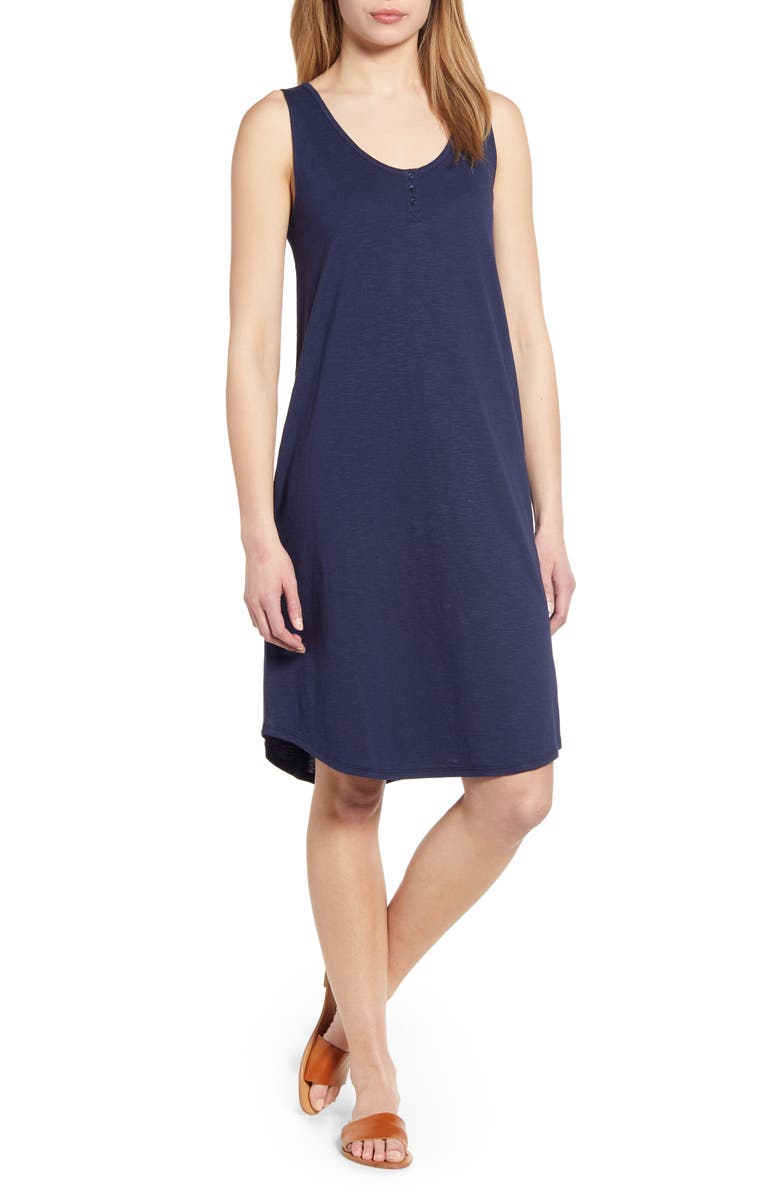 And I picked these adorable slides up (and saved a lot) while I was in Rome, Italy this past June (but you can also find similar ones that are more reasonable price wise here or even less expensive but still cute here):
GO JACKETS!!!
POST GAME PICS: